Emergence Foundation invites you for a weekend of co-creation in the beautiful Kent countryside to explore, reflect and engage in regenerating culture through mind, body and soul, at a time of global crisis.
Regenerating Culture: What are the Drivers of Change?
Summer Event 22 – 23 July 2023
Everyone is welcome!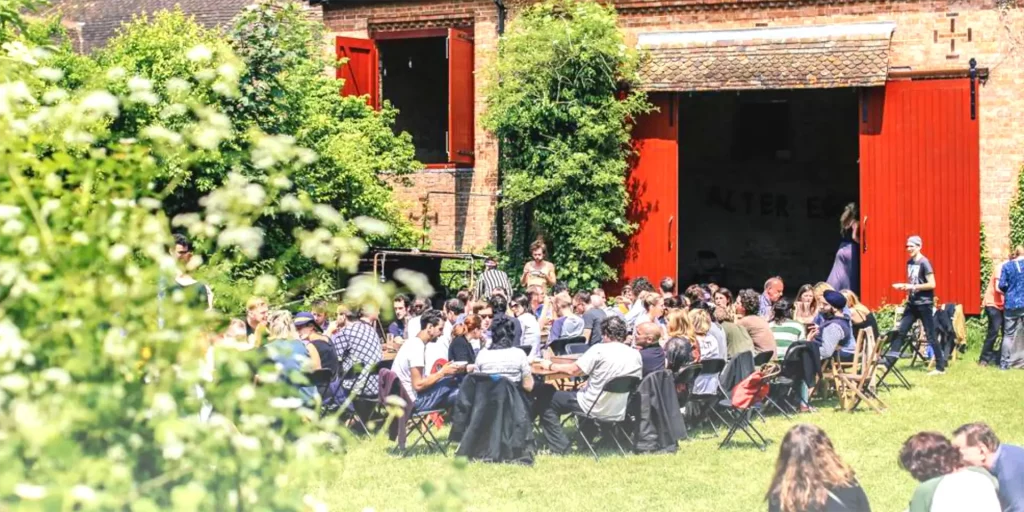 "There is nothing that lights up my heart more than seeing good people blossom and with the help Emergence Foundation gave them, they are flying. The quality of the talks and the work they are doing is so important in the world; my gratitude is immense."

Shayne Newlyn, Summer Event 2022 attendee
Explore, reflect, engage
A weekend to explore, reflect and engage in regenerating culture through mind, body, and soul, at a time of global crisis. As we imagine and attempt to manifest potential new cultural paradigms in our work and lives, what do we think are the drivers of change?
The two-day event will consist of presentations by invited speakers, group discussions, embodied movement, and grantee-led workshops. There will also be time for networking, nature walks, and wild swimming.
The event will begin on Friday evening 21st July for all those who are able to arrive then. Otherwise please arrive on Saturday 22nd July for a 10am start. There will be catered vegetarian meals throughout the weekend. Accommodation is available for both nights within the main house, and camping and glamping in the wild meadow. View the full Weekend Schedule.
The weekend will be held at The Quadrangle, Shoreham, in Kent. The venue is set in several acres of beautiful Kent countryside alongside the river Darent. It is situated 45 minutes outside of central London, with easy access from the M25 and direct rail links to London Bridge, Victoria, and Charing Cross.
Line Up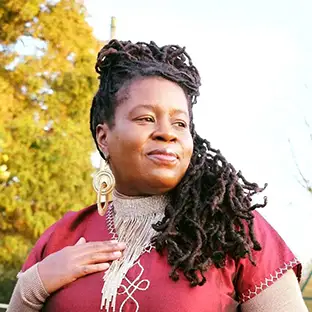 Esther is a Motherist, Reparations Specialist and Decolonial Pan-Africanist Jurisconsultant and Community Advocate. Her work in advocating for 'Planet Repairs', as the nexus between environmental, reparatory, and cognitive justice, has contributed to the establishment of The International Network of Scholars & Activists for Afrikan Reparations (INOSAAR), Green Action for Afrikan Reparations (GAARD), and the All-Party Parliamentary Group on Afrikan Reparations (APPGAR)in the UK Houses of Parliament. Esther is a co-founder of the Extinction Rebellion Internationalist Solidarity Network which supports and amplifies voices of communities of resistance and their leading activists on the frontlines of the worldwide climate and ecological crisis in the Global South. She is also a co-founding member of the XR Being the Change Affinity Network (XR-BCAN).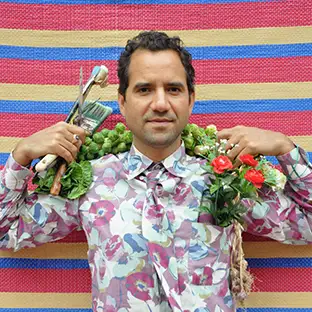 Agamemnon is Director & CEO of Energy Garden, Co-founder of Repowering London, Brixton Energy, and Community Energy England, and has sat on the UK Government's Community Energy Contact Group. He has an M.Sc. Architecture: Advanced Environment and Energy and previously worked as the Director for Renewable Energy Project Finance and Social Responsibility at a financial institution. In 2016, he was awarded an MBE for services to community energy; and in 2017, he was named one of the 51 Most Impactful Green Leaders globally by CSR Congress. In 2021 his work on urban resilience was included in the Venice Biennial, the UK Cabinet Offices COP 26 One Step Greener film, showcased as 1 of 15 UK Business & Industrial Strategy Catapult Connected Organisation for Latin America and in Patagonia's We the Power film (trailer) in 2022. He featured in the Climate of Change Audible Original Podcast, alongside Cate Blanchet and HRH Prince William.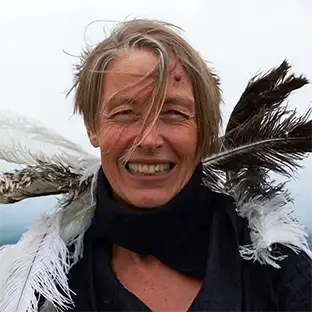 Kirstie Simson is renowned as a legendary teacher, and award-winning performer of Dance Improvisation, with training in Contact Improvisation, Aikido, and Somatic Practices. According to Time Out magazine she has "immeasurably enriched and expanded the boundaries of New Dance". For thirteen years Kirstie was a tenured professor at the University of Illinois, USA. In August 2020, she returned to her home base in South Wales, from where she continues to share her work internationally. She is currently serving on the Academic Advisory Board for Black Mountain College in The Brecon Beacons in Wales; an academic/practice-based curriculum, marrying the Arts and Sciences, designed to create an innovative degree course on planet-centric education.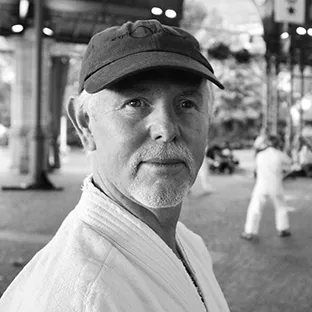 Patrick Cassidy has been practicing Aikido, Meditation and Yoga for over 40 years. Living in Japan for 7 years, and travelling through India, Nepal and Tibet for over 3 years, Patrick has been committed to the investigation of being and becoming. He holds a 6th degree black belt in the art of Aikido and directs a full-time school of Aikido, Yoga and Meditation in Montreux, Switzerland. He also leads a worldwide network of Aikido dojos under the banner, Evolutionary Aikido Community. Patrick has facilitated conflict resolution programs in psychiatric hospitals for caregivers and their patients and has led leadership and team building training for numerous corporate organisations. He is also a long term practitioner of Japanese Tea Ceremony in the Ura Senke school.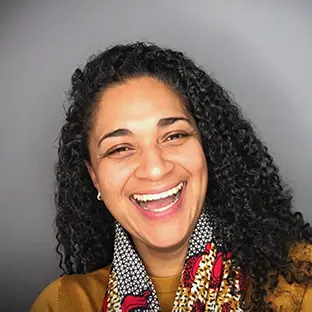 Aesha has a postgraduate degree in Mindfulness, having completed the Master of Science Studies in Mindfulness programme with the University of Aberdeen, where her final thesis and research focused on The Positionality of the Mindfulness Teacher, Learning to Walk the Talk of Racial Inclusion. Since 2015 she has been facilitating/ teaching Mindfulness courses, drop-in sessions, retreats, and workshops. She is of mixed heritage, African-Caribbean and South-Asian descent, each diverse in spiritual and cultural traditions that inform a huge part of her identity and positionality. A prosocial focus has been very significant to her, having experienced the mindfulness world from a BPOC, cis-gendered female perspective. For Aesha the practice of Mindfulness enables an engaged way of living in symbiosis that could be described as a radical art of love for life, by embracing all of its diverse forms.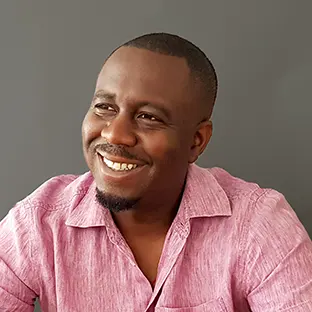 Dean is a trained Environmental Specialist, Mindfulness-Based EDI Consultant, Facilitator, Practitioner and Mindfulness Supervisor to mindfulness teachers interested in the field of EDI and Prosocial Change. He has also completed a Masters in Mindfulness Studies with the University of Aberdeen and the Mindfulness Association that included the creation and research of a new mindfulness-based approach, called Mindfulness Based Inclusion Training or (MBIT) focused on deconstructing racism and social inequality in a collective and non-adversarial way. Over the past 15 years, he has also been the Director of an Environmental Consultancy, and a recipient of an award of Global Engineering Excellence, commanded in the Thames Gateway Businessperson of the Year Awards. Currently, he is focusing on innovations in the design, delivery, and practice of mindfulness that is sensitive to the lived experience of marginalised communities and those impacted by identity-based harm, racism, discrimination, and systemic oppression specifically.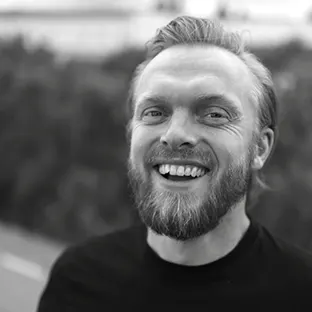 Ivo is Associate Director of Emergence and Insight at Perspectiva. He designs practices and courses as a means to skilfully navigate larger arcs of cultural transition, shifts in consciousness and whatever the meta-crisis throws at us. He researches and writes on Time (Temporics), the Imagination and Logos as fundamental dimensions for change. Ivo is an ordained monk in the Soto Zen Buddhist lineage and has practiced for over a decade in the wisdom school of the Diamond Approach. Besides working for Perspectiva, Ivo supports individuals in their unfolding and realisation as a coach. He is a published author and has written on the inner, developmental side of entrepreneurship. He worked over a decade as a journalist, covering tech, law, spirituality, and he was a communications consultant after a winding career in tech, yacht carpentry and greenhouse construction.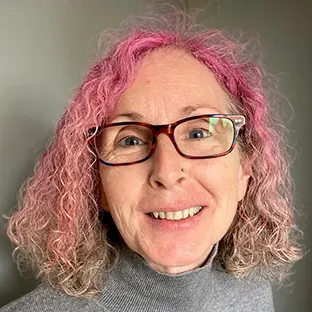 Fran Vandelli currently works full time in dementia care and has a background in drama- based Conflict Resolution and training. She is a Councillor for the town Malmsbury in Wiltshire and is the Chair for 'Fruitful Malmesbury', a community group set up to run a series of community growing, educational, and food sharing projects. Fran has a strong commitment to sustainability and community cohesion. She completed the MSc in Responsibility and Businesses Practice – a Systems Theory and Action Research based degree course at Bath University, and uses this to inform her work.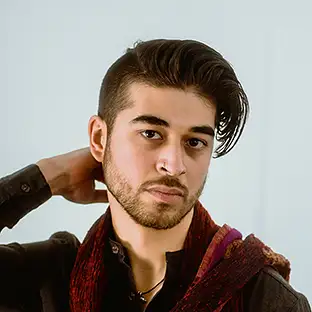 Somin Griffin-Dave (aka Somatic) is a dual-heritage Indian-English Sound Artist born and raised in Exeter. His diverse creative practice encompasses sound and music for theatre, dance, screen, club dance floors and DJing. Although his sound is rooted in sound systems and dance music culture, he takes influence from the rural landscape he grew up in, and the myriad of genres from around the world he was brought up on to create his unique sonic identity. His recent work includes Sonic Landscapes of Colour (ARIA Nominated) – a 2-part audio-documentary sharing the stories of young people of colour who have grown up in the South West, broadcast on the BBC; the VR film "Child of Empire" premiered at the Sundance film festival; and the play Daytime Deewane (2022 OFFIE Finalist Best Original Sound Young Peoples Theatre).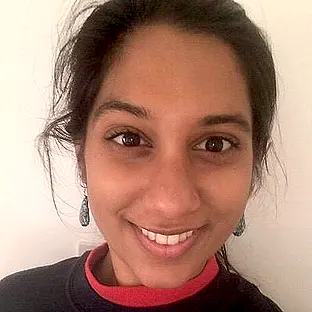 Serayna Keya Solanki is a freelance researcher and artist, with a practice at the intersection of climate justice, ecology, arts, and diaspora heritage. Serayna is the coordinator of Hands Off Mother Earth, an international climate justice alliance of civil society organisations and indigenous peoples, which monitors and opposes geoengineering. She also co-founded 'Diaspora Dialogues for the Future' and has supported research on the Climate Experiences of People of Colour in the UK. At St. Ethelberger's Centre of Reconciliation she generated dialogues about climate colonialism. In the Campaign to Protect Rural England, she developed story-based research on the multi-generational relationships of South Asians in the Leicester countryside. Following a grant from Emergence Foundation, she curated an education program on Climate and Environmental Justice for People of Colour.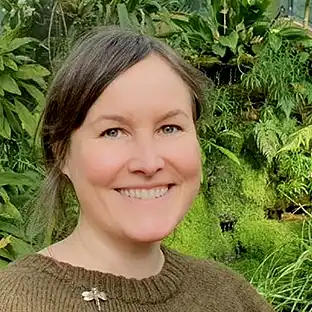 Susie Talbot works with diverse communities, lawyers and allies around the world and across disciplines to evolve the purpose, content and practice of law. Her aim is to help collapse the sense of separation between humans and the more-than-human world and foster transformative change within societies and across generations. In 2020, she founded the Anima Mundi Law Initiative as a space to envision and tell 'a new legal story in an ecological age'. This includes measures to strengthen and learn from the growing rights of the nature movement; strategic litigation and targeted action to address complex socio-economic challenges and embed the law within ecological realities; and the grounding of legal and advocacy practice within place and community.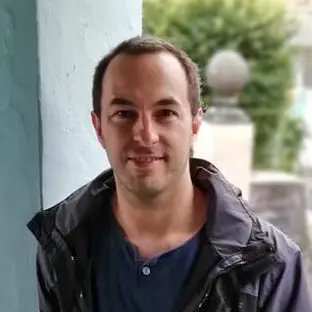 Andy is a passionate community development worker, filled with curiosity about the way humans connect and the ways we can usher in new worlds together. Primarily working with communities in Teesside to bring about practical change and generate space for human flourishing, he's also keenly interested in systems change, integration work and helping activists to develop the skills necessary for navigating a complex world. Working with Freestyle Community Projects CiC in inner-city Middlesbrough, Andy is invested in intentional community and creative acts of co-production, starting with what's strong. Through Community Connectors, he facilitates radical collaborative grass-roots networks. This includes leading on the quickly developing 'Middlesbrough Poverty Truth Commission'.
Sandhya Dave has been a body psychotherapist for 23 years. As well as private practice, she has run clinics on two mental health wards, offers workshops in communities and has taken Shiatsu into schools. Her Covid project, Growing Resilient Communities offered free wellbeing workshops in the community. Sandhya co-founded Devon Diversity Consultants, which explores systemic racism and the decolonising of our minds and institutions. She trains on a programme from the Global Centre, called Cultural Champions, taking cultural diversity and active anti-racism work into schools and the community. She has worked as a focaliser for Trees For life in Scotland, planted trees in the foothills of the Himalayas, and helped set up Moor Trees in Devon in 1998. Sandhya lives her life being guided by her strong principles of justice for all beings, not just human.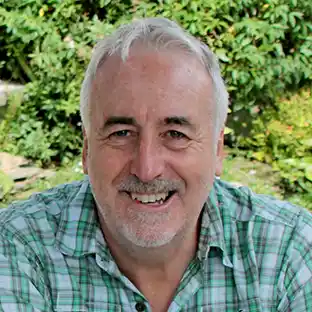 Simon has decades of experience in managing grant funds, assessing applications and constructing small and large successful bids. He knows what makes a quality bid and a poor application – his session will identify all the critical success factors and avoid routes to failure! In his workshop you'll also get tips on making the most of your project outcomes when making funding applications. He supports a wide range of organisations with strategic/business planning, bid writing, project development and training. Simon has also been a Therapeutic Counsellor in York for the last 20 years.
Abbey Ankoma is British Ghanian. She is a Restorative Justice Practitioner and holds an award in Education and Training. Abbey worked in schools and with the Children and Families Workforce for twenty years supporting the most vulnerable and disaffected students. Having been through the care system as a child, Abbey's knowledge, passion, and dedication to help others, inspired her to co-found Sister System providing a pathway for care affected young women to break through the barriers they face, empowering them to value themselves, fulfil their own potential, and build lasting relationships. "We are the makers of our own destiny".
Allison Philbert is a Big Sister (a peer mentor) at Sister System. She is also a trustee. As a care leaver, Allison brings her own life experience to her work at Sister System. Deeply passionate about equality, systematic racism and ensuring everyone has a voice, she is an advocate for the organization's ethos. Allison was a co-creator of the unique programme, Honour Thyself, developed to explore, discover, and celebrate African-Caribbean heritage. Through sharing skills and strategies honed by ancestors "to strive, thrive, and blossom", the programme helps young women develop pride and place as Black British women.
"I appreciated the willingness of everyone to open up, listen, share – this is really grounded in the Emergence Foundation ethos of willingness to hold space for emerging projects and ideas that want to be born rather than staying in the status quo."

Summer Event 2022 attendee
We look forward to seeing you!