Regenerating Culture: What are the Drivers of Change?
Summer Event
22 – 23 July 2023
"There is nothing that lights up my heart more than seeing good people blossom and with the help Emergence Foundation gave them, they are flying. The quality of the talks and the work they are doing is so important in the world; my gratitude is immense."

Shayne Newlyn, Summer Event 2022 attendee
Explore, reflect, engage
A weekend to explore, reflect and engage in regenerating culture through mind, body, and soul, at a time of global crisis. As we imagine and attempt to manifest potential new cultural paradigms in our work and lives, what do we think are the drivers of change?
The two-day event will consist of presentations by invited speakers, group discussions, embodied movement, and grantee-led workshops. There will also be time for networking, nature walks, and wild swimming.
The event will begin on Friday evening 21st July for all those who are able to arrive then. Otherwise please arrive on Saturday 22nd July for a 10am start. There will be catered vegetarian meals throughout the weekend. Accommodation is available for both nights within the main house, and camping and glamping in the wild meadow.
The weekend will be held at The Quadrangle, Shoreham, in Kent. The venue is set in several acres of beautiful Kent countryside alongside the river Darent. It is situated 45 minutes outside of central London, with easy access from the M25 and direct rail links to London Bridge, Victoria, and Charing Cross.
Stay tuned here for further speakers and the full weekend programme.
Line Up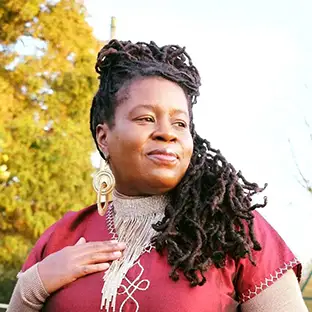 Esther is a Motherist, Reparations Specialist and Decolonial Pan-Africanist Jurisconsultant and Community Advocate. Her work in advocating for 'Planet Repairs', as the nexus between environmental, reparatory, and cognitive justice, has contributed to the establishment of The International Network of Scholars & Activists for Afrikan Reparations (INOSAAR), Green Action for Afrikan Reparations (GAARD), and the All-Party Parliamentary Group on Afrikan Reparations (APPGAR)in the UK Houses of Parliament. Esther is a co-founder of the Extinction Rebellion Internationalist Solidarity Network which supports and amplifies voices of communities of resistance and their leading activists on the frontlines of the worldwide climate and ecological crisis in the Global South. She is also a co-founding member of the XR Being the Change Affinity Network (XR-BCAN).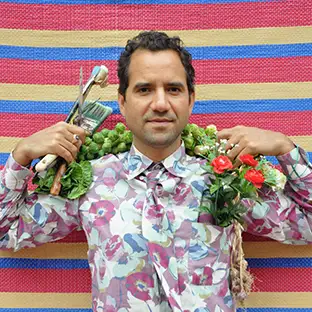 Agamemnon is Director & CEO of Energy Garden, Co-founder of Repowering London, Brixton Energy, and Community Energy England, and has sat on the UK Government's Community Energy Contact Group. He has an M.Sc. Architecture: Advanced Environment and Energy and previously worked as the Director for Renewable Energy Project Finance and Social Responsibility at a financial institution. In 2016, he was awarded an MBE for services to community energy; and in 2017, he was named one of the 51 Most Impactful Green Leaders globally by CSR Congress. In 2021 his work on urban resilience was included in the Venice Biennial, the UK Cabinet Offices COP 26 One Step Greener film, showcased as 1 of 15 UK Business & Industrial Strategy Catapult Connected Organisation for Latin America and in Patagonia's We the Power film (trailer) in 2022. He featured in the Climate of Change Audible Original Podcast, alongside Cate Blanchet and HRH Prince William.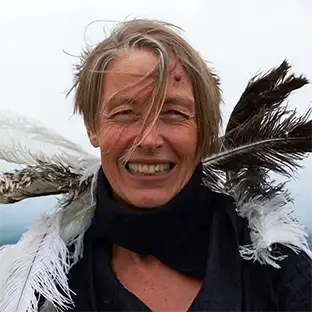 Kirstie Simson is renowned as a legendary teacher, and award-winning performer of Dance Improvisation, with training in Contact Improvisation, Aikido, and Somatic Practices. According to Time Out magazine she has "immeasurably enriched and expanded the boundaries of New Dance". For thirteen years Kirstie was a tenured professor at the University of Illinois, USA. In August 2020, she returned to her home base in South Wales, from where she continues to share her work internationally. She is currently serving on the Academic Advisory Board for Black Mountain College in The Brecon Beacons in Wales; an academic/practice-based curriculum, marrying the Arts and Sciences, designed to create an innovative degree course on planet-centric education.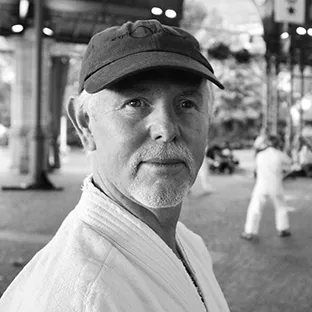 Patrick Cassidy, 6th dan Aikikai, is the chief instructor at Aikido Montreux in Switzerland. He has studied the art of Aikido for over 30 years. He spent more than six and a half years living and training fulltime in Iwama, Japan with the late Morihiro Saito, 9th dan. Patrick has also continued his study with other Aikido instructors including Takeda Yoshinobu, Robert Nadeau, Richard Moon, Peter Ralston, and Vernon Kitabu Turner Roshi. His study has taken him throughout Asia spending over three years travelling through India, Nepal, and Tibet. The aspect of self-awakening and evolution are important themes of the work done at Aikido Montreux. Along with his own experiences and insight, he offers a framework that gives students the chance to pursue the path of their own self transformation.
"I appreciated the willingness of everyone to open up, listen, share – this is really grounded in the Emergence Foundation ethos of willingness to hold space for emerging projects and ideas that want to be born rather than staying in the status quo."

Summer Event 2022 attendee
We look forward to seeing you!